As seems often to happen, I received an email from a stranger asking if I might be able to replicate a small a chess piece for a miniature set to replace a missing queen for his girl friend's birthday.  Apparently the unusually small chess set was a favorite of hers that had been missing the dark queen for quite some time but fortunately still had the light queen, from which I could make a copy in black walnut.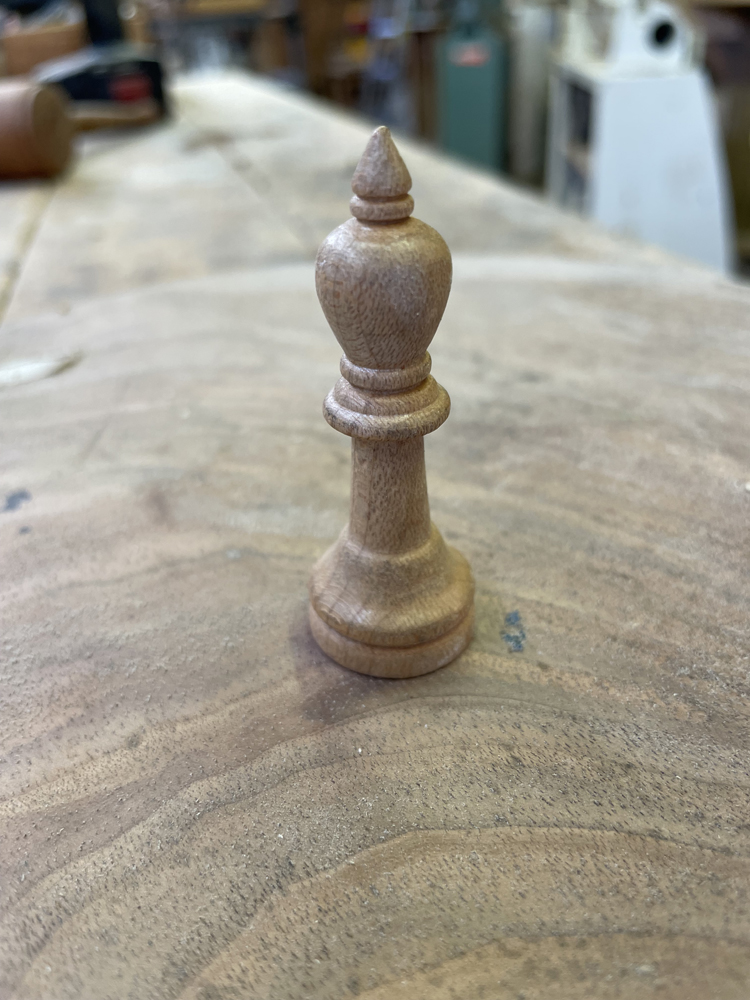 Once I acquired the sample queen, I cut a slightly oversized walnut blank for turning.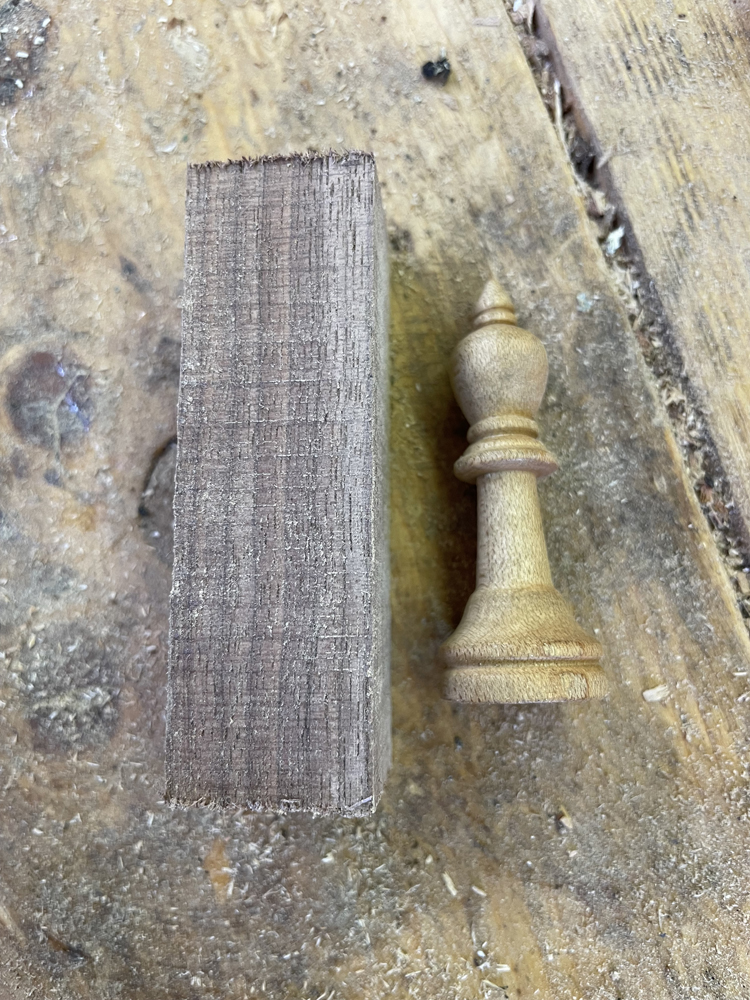 After mounting the piece between centers, I turned a tenon, which I then used to mount the blank in a four-jaw chuck.
Using the original light queen as a story-stick, I marked the critical points.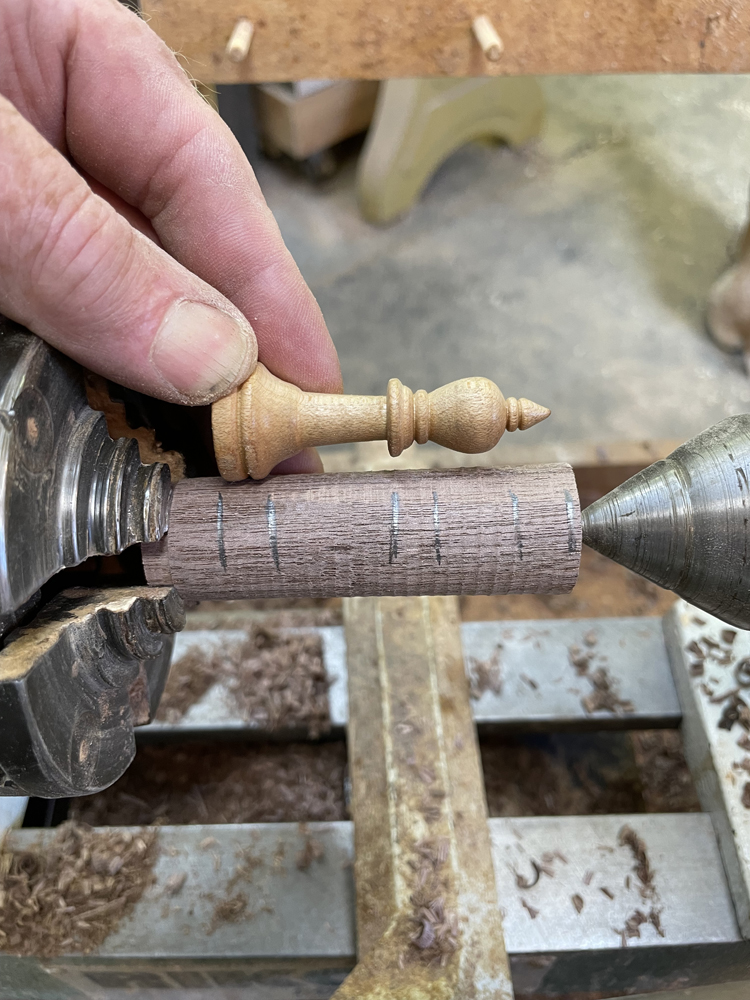 The tricky part of this copying, especially on such a small scale, it to get the various diameters right for each of the points while balancing the physics of turning each detail on the right (tailstock) at a given diameter before committing to turn the next (left) detail.
With the bulk of the waste wood removed, copying each of the major details precisely from right (tailstock) toward left (headstock) with the detailed attention to curves, swells, and tapers that distinguish each point while maintaining the precise diameter of that aspect and its relationship to the adjacent detail creates a need for constant comparison followed by minuscule recutting until the profile is as near same as possible. 
Once the profile of that detail is suitable, it is time to move on to the next (left) detail.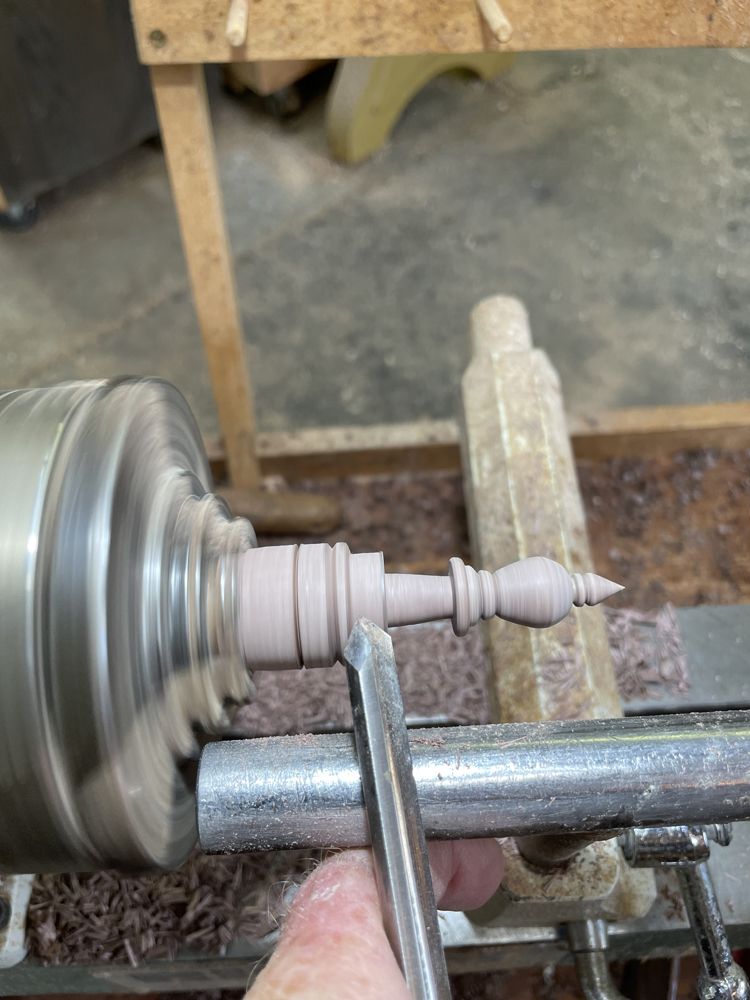 When turning "multiples" of a profile as in many balusters or finials, the turner gains efficiencies through experience, muscle-memory, and the challenge of improving the process.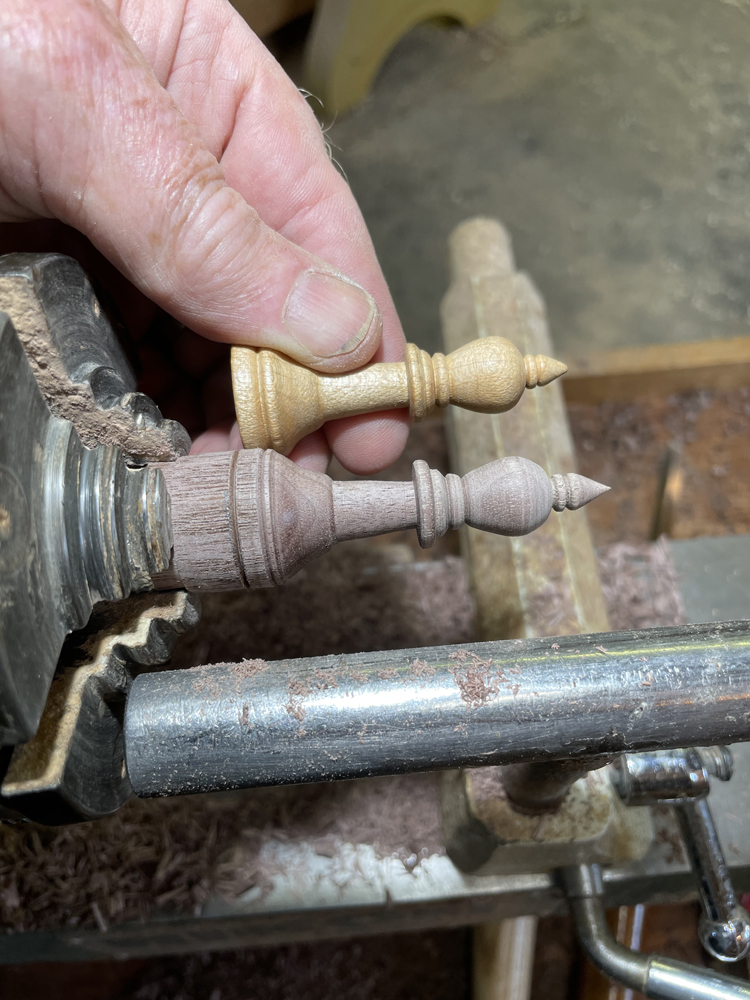 Turning only one or two copies of an existing item – especially in an atmosphere of something as exacting and precise as chess – presents the challenge of taking a different piece of wood and cutting it to appear to be identical, except, of course, by color.
At the end of about an hour and one-half, I achieved a close-enough replica queen.  There are some subtle differences, but when the fellow came to pick up his two queens in time for the birthday, he was delighted.
With the result of his planning, my turning, and his surprise gift for his girlfriend's birthday. A later email from him confirmed our success.