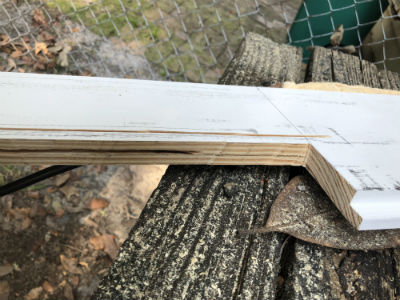 In the November 2020 issue of Wood News, Jim Randolph returns for another issue to tell us about a project where he was happy to be able to use his Festool Vecturo.
I make lists. Sometimes, my lists fail me.

Mostly they fail me when I forget to customize them for a particular job, and that's what happened this time. I'd put a new "window" air conditioner in our kennel at the office. However, the kennel's huge windows aren't a sash style, and, thus, won't accommodate simply sliding a window unit in, closing the glass and pulling out the side aprons. No, it requires cutting a hole in the wall and making the hole and the air conditioner work together.
Click here to read the rest of Jim's article on how he used his Festool Vecturo to solve a problem.