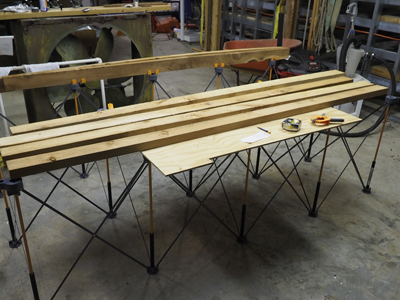 In the October 2020 issue of Wood News, Jim Randolph returns for an issue to share some quick tips on setting up and using the Bora Centipede.
My new 4′ x 8′ Bora Centipede needed a workout, so I stretched it to its limits and went looking for a sheet of plywood to place on top. What? What kind of woodshop doesn't have a full sheet of plywood? That's OK, a partial sheet will give me all the flat surface I need.
Click here to read the rest of Jim's article on using the Bora Centipede in the Sticks-In-The-Mud Woodshop.