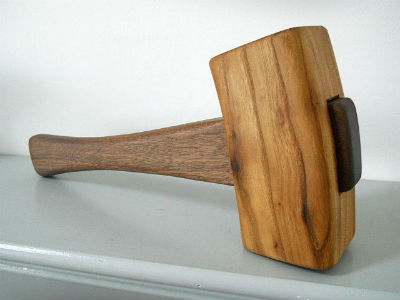 Are you looking for a quick, one-day project to make in your shop? In the August 2020 issue of Wood News, Randy Cordle shares his mallet making process.
Recently, I've had a bit more free time in the shop and it occurred to me that a proper wood mallet might make a nice single day project. I did what many would do and researched the internet for information and then combined the information into a design that would best suit my needs. I made my first mallet and then honed the design a bit to present what's featured here. The resulting mallet is not only ergonomic and functional, but it's quite beautiful. It came out so well that my wife decided immediately upon sight that it needed to be fireplace art, so now it might become necessary to make another one for the shop!
Click here to read the rest of Randy's article on making a classic woodworker's mallet.