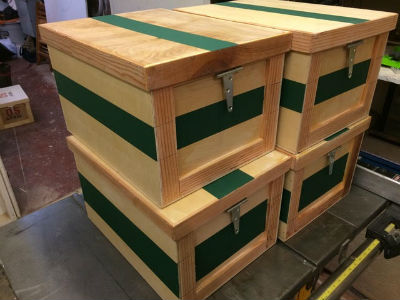 We are often looking for new storage solutions for our workshops. In the July 2020 issue of Wood News, Paul Baker shows us how he has built a wooden crate storage unit that is not only quick and easy to make, but is both stackable and helps with organization.
When you need fast, inexpensive, efficient, modular, and sharp-looking storage, I hope you'll consider this approach. I've probably built 20 or more crates, and my shop looks neat, professional, and welcoming.
Click here to read the rest of Paul's article on easy storage solutions for your workshop.