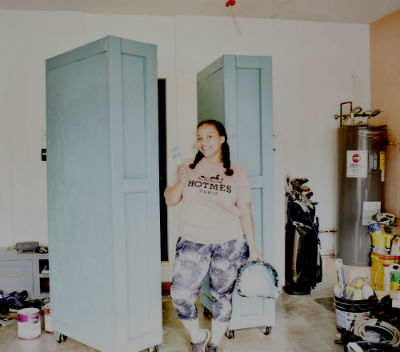 In the July 2020 issue of Wood News, Char interviews woodworker Jessie Green, and learns what she means when she says her motto is 'go big or go home'.
Building from Ft. Lauderdale, Florida, within her three-car garage, Jessie not only works full-time, but also wears the crown while she and her husband raise their three boys. As a weekend warrior, woodworking is her creative outlet.
Click here to read the rest of Char's article about Jessie Green.