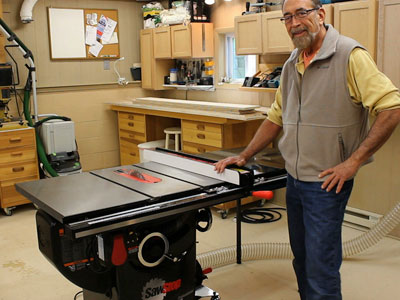 Some years back, before he actually purchased a SawStop for his shop, Steve Johnson (the Down to Earth Woodworker) decided to do some deep thinking and some calculations to determine if the SawStop would be worth the price.
I know first hand what an excellent table saw feels like, sounds like, and how it performs. I know their value. So how could SawStop, at slightly less money, but with an expensive safety feature added, possibly perform as well? The price/value equation seemed skewed and it had me stymied.
Click here to read the rest of Steve's article!