In last month's Tips column, I wrote that I'm a wipe-on poly kind of guy. What's to like about wipe-on poly?
Gee! Just about everything! It's reasonably priced. There are a kazillion (sorry, Steve) manufacturers, so, if you have a favorite brand, you can choose it. It's relatively non-toxic, and you can even purchase water-based wipe-on polyurethane, if you like. Equipment needs are minimal. No air compressor. No airless sprayer. No fancy brushes. All the gear you need is a metal spring binder clip and some old T-shirt material. If you're not saving your old T-shirts, you should begin to. You can click this link to read about how I do it.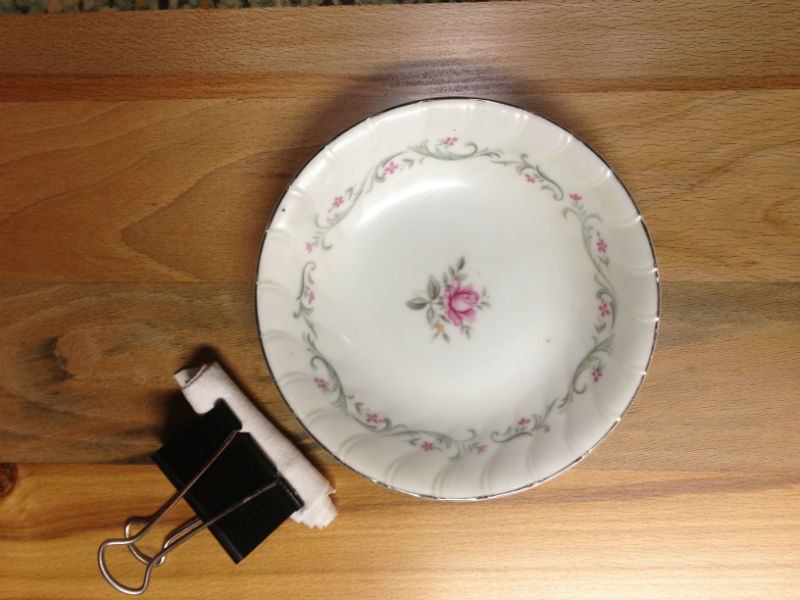 When I'm done, I unroll the fabric, lay it on the rim of the trash can to cure, and throw it out a few days later, once it is totally dry.
Now, I know there are advantages to other methods and other products, and this month we'd like to know what your favorites are. Give us your vote and leave us a comment, too.
---
Jim Randolph is a veterinarian in Long Beach, Mississippi. His earlier careers as lawn mower, dairy farmer, automobile mechanic, microwave communications electronics instructor and journeyman carpenter all influence his approach to woodworking. His favorite projects are furniture built for his wife, Brenda, and for their children and grandchildren. His and Brenda's home, nicknamed Sticks-In-The-Mud, is built on pilings (sticks) near the wetlands (mud) on a bayou off Jourdan River. His shop is in the lower level of their home.Questions and comments on woodworking may be written below in the comments section. Questions about pet care should be directed to his blog on pet care, www.MyPetsDoctor.com. We regret that, because of high volume, not all inquiries can be answered personally.