Welcome to "Tips From Sticks-In-The-Mud Woodshop." I am a hobbyist who loves woodworking and writing for those who also love the craft. I have found some ways to accomplish tasks in the workshop that might be helpful to you, and I enjoy hearing your own problem-solving ideas. Please share them in the COMMENTS section of each tip. If, in the process, I can also make you laugh, I have achieved 100% of my goals.
"Chains, my baby's got me locked up in chains, And they ain't the kind, that you can see, Whoa, these chains of love got a hold on me, yeah." That great old song was first done by The Cookies, then The Beatles and Carole King and untold numbers of garage bands.
Chains. I don't want to break away from my chains because I use the heck out of them, and, if my chains did break, my woodworking projects would suffer.
I first got the idea to install chains in the TrusJoist McMillan wooden I-beams in the ceiling of our garage when I was building swings.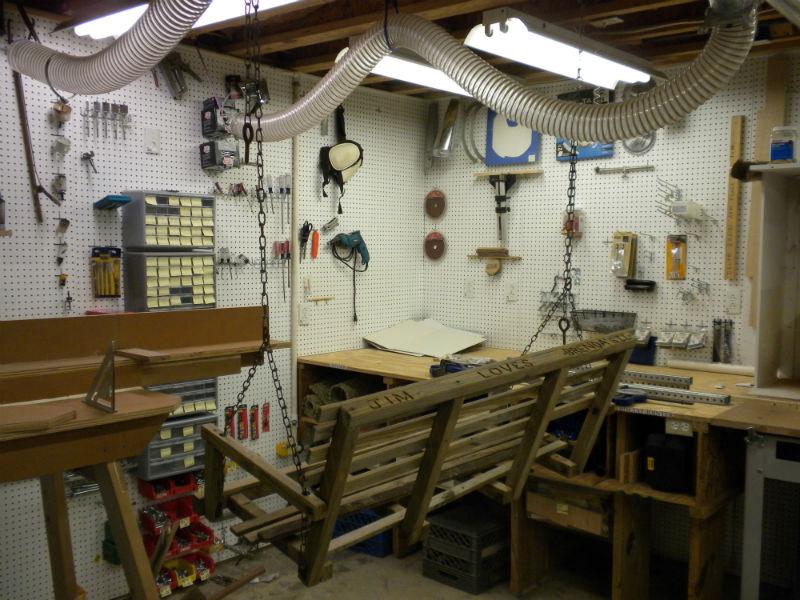 Once I had the frame made, it was the perfect way to access the seat and back to apply the slats. It's great positioning for finishing, too; you can easily access every surface.
After the chains were installed, I found even more uses for them.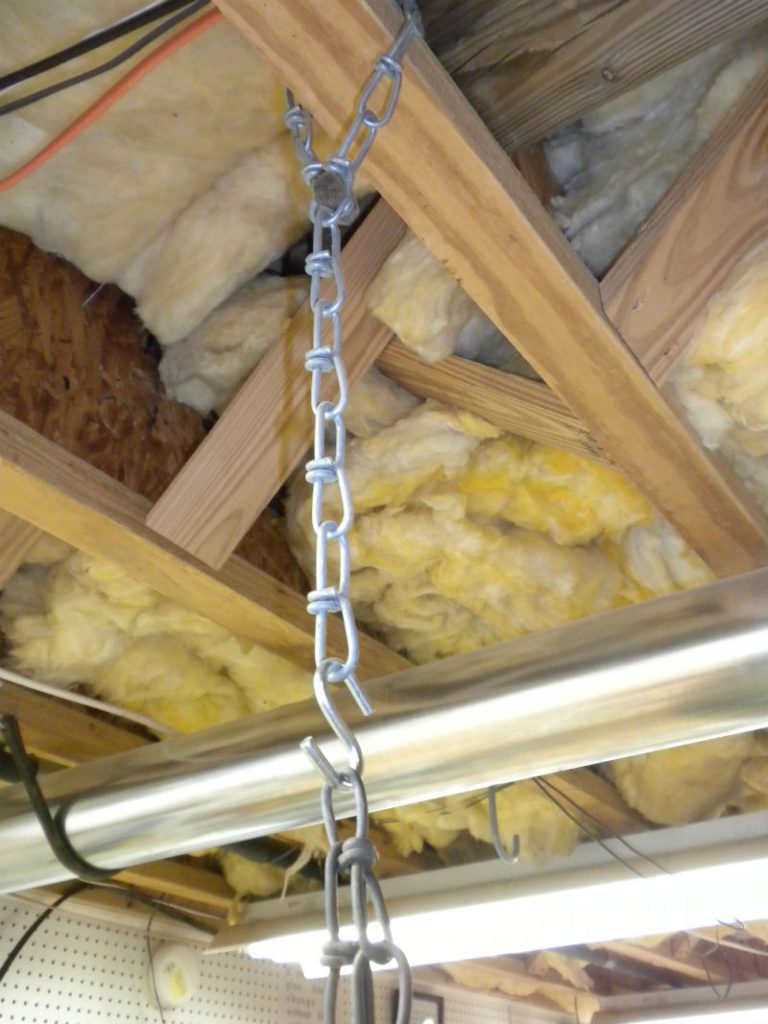 In last month's column you saw that I hung our back door from those chains to do the finishing. There wasn't a single spot on the door I couldn't access, and the oversize hooks held the door securely.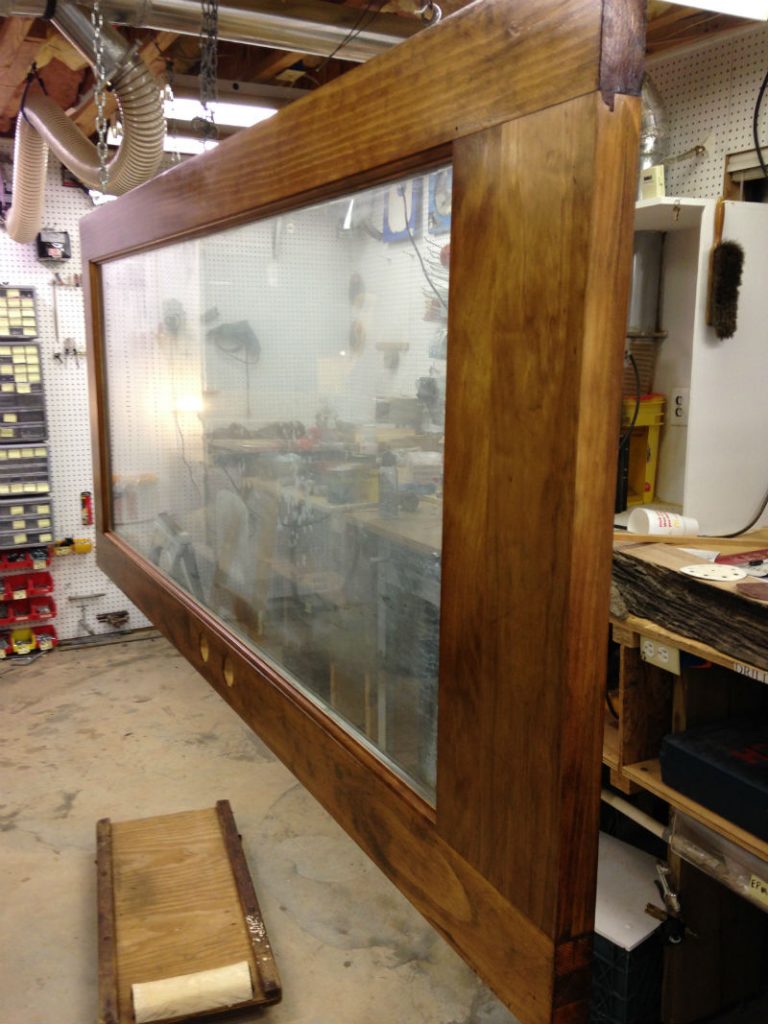 Chains have a natural adjustment system built right in. If something hangs down too low, move it up a notch. If it's too far off the floor, go down one link or two.
Be sure you purchase substantial chain. Double-link chain (the most common type used on porch swings) is a good choice because it's very strong, yet the wire is of a small gauge relative to the size of the openings. That can be a valuable characteristic because it maximizes your height-hanging options. It's unlikely you will ever need more strength than that type of chain provides, and you want to use good judgment and not overload your home's rafters. Don't be pulling the engine out of your Datsun B-210 with your ceiling joists!
The length of your chain is important, too. Too short and your smallest projects may require you to stand on staging to work on them. If the chain hangs down too low you can always gather the excess and fasten it out of your way. The next project might need to take advantage of that length.
---
Jim Randolph is a veterinarian in Long Beach, Mississippi. His earlier careers as lawn mower, dairy farmer, automobile mechanic, microwave communications electronics instructor and journeyman carpenter all influence his approach to woodworking. His favorite projects are furniture built for his wife, Brenda, and for their children and grandchildren. His and Brenda's home, nicknamed Sticks-In-The-Mud, is built on pilings (sticks) near the wetlands (mud) on a bayou off Jourdan River. His shop is in the lower level of their home.Questions and comments on woodworking may be written below in the comments section. Questions about pet care should be directed to his blog on pet care, www.MyPetsDoctor.com. We regret that, because of high volume, not all inquiries can be answered personally.