"Honey, I'm feeling a little down. I think I'll go buy a new dress."
I believe it's a universal cure. My grandfather on my father's side loved to buy gadgets.
Because we lived out in the country, a trip to town was a big deal, and didn't happen very often. If he came back with a little goodie for himself, he would slip in the back door and put it in his bedroom. I'm not sure my grandmother would have objected; maybe it was just a little game. I also don't know that he was ever depressed, or even down, but again and again I saw the delight in his face when he got a new "toy."
I have to admit to having inherited that gene. I, too, get a real pick-me-up when a new tool arrives.
Which is not the only reason I buy tools. After Katrina, I had to replace a lot of tools, almost everything in the shop. Power tools don't even like water, much less the incredibly salty water that invaded our garage.
Sometimes you just need a replacement. Or an upgrade. I didn't have to replace my DeWalt power miter box, but the new Kapex Compound Miter Saw is an incredible machine that does things in ways the DeWalt never would have. Click here to watch the Steven Johnson video about the Kapex.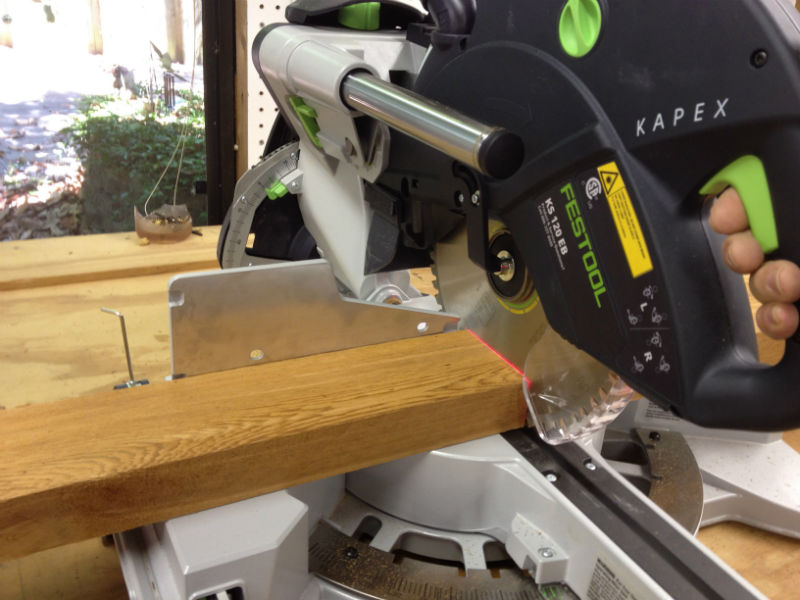 ---
Jim Randolph is a veterinarian in Long Beach, Mississippi. His earlier careers as lawn mower, dairy farmer, automobile mechanic, microwave communications electronics instructor and journeyman carpenter all influence his approach to woodworking. His favorite projects are furniture built for his wife, Brenda, and for their children and grandchildren. His and Brenda's home, nicknamed Sticks-In-The-Mud, is built on pilings (sticks) near the wetlands (mud) on a bayou off Jourdan River. His shop is in the lower level of their home.Questions and comments on woodworking may be written below in the comments section. Questions about pet care should be directed to his blog on pet care, www.MyPetsDoctor.com. We regret that, because of high volume, not all inquiries can be answered personally.