This past Saturday, September 21st, five members of the Atlanta Woodcarvers Club came to Highland Woodworking to show off their carving skills.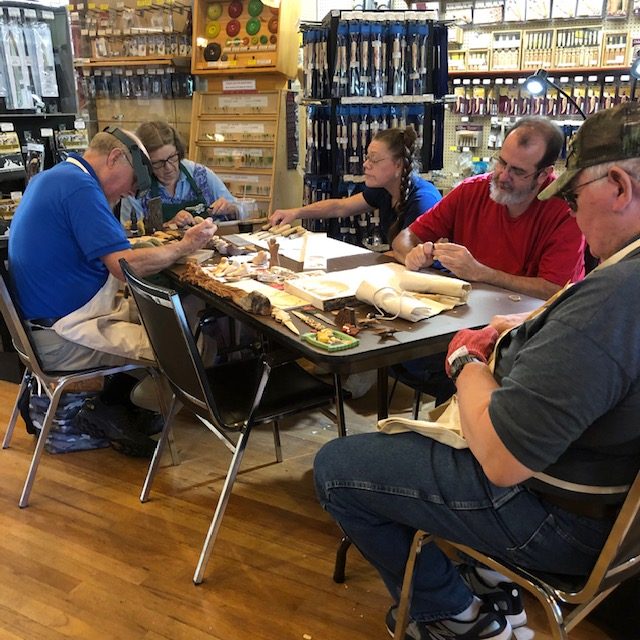 They set up in the Highland Woodworking carving tool section and spent about 3 hours working on a variety of projects including small dog figurines, several relief carving designs, and comfort birds. The comfort birds are a big project the group has been working on to send down to children in Haiti. It's a carved out bird that has a long back/tail which the person holding it can run their thumb across when they're worried or anxious. They key is to sand the bird down to a smooth enough finish.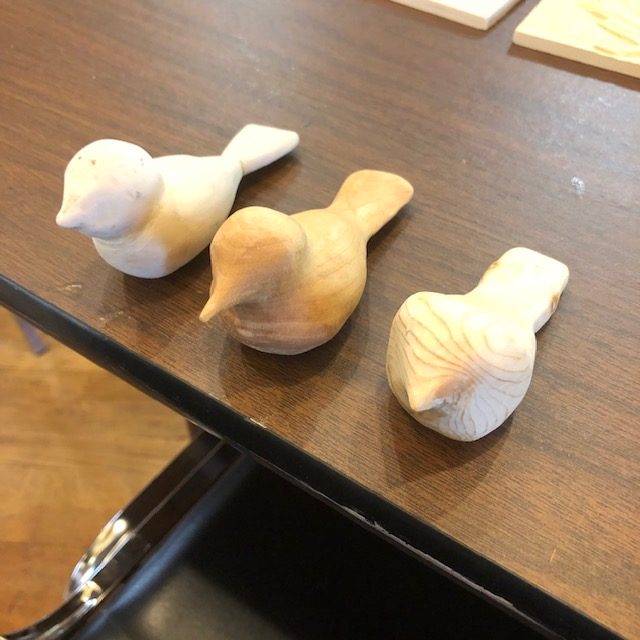 The group meets weekly at the Tucker Recreation Center in Tucker, GA. You can find their full schedule including upcoming events by clicking here. One of their biggest demonstration events will be coming up next month at the Georgia National Fair in Perry, GA from October 3-13, 2019.
View a gallery of photos from Saturday's event by clicking here.
Lamar Holland works on a dog carving