Welcome to "Tips From Sticks-In-The-Mud Woodshop." I am a hobbyist who loves woodworking and writing for those who also love the craft. I have found some ways to accomplish tasks in the workshop that might be helpful to you, and I enjoy hearing your own problem-solving ideas. Please share them in the COMMENTS section of each tip. If, in the process, I can also make you laugh, I have achieved 100% of my goals.
There are dozens of ways you can make your environment safer while working in the shop.
Recently, I was sanding on the table saw outfeed table, and needed to plug in the Festool Dust Extractor at the workbench instead of using the overhead power drop nearby. That I had created a hazard didn't occur to me at the time, but, the next time I went to the light switch, and stepped over the cord, it hit me. Fortunately, that happened before I hit the floor. The fix was as simple as spreading a fatigue mat over the cord, eliminating the danger.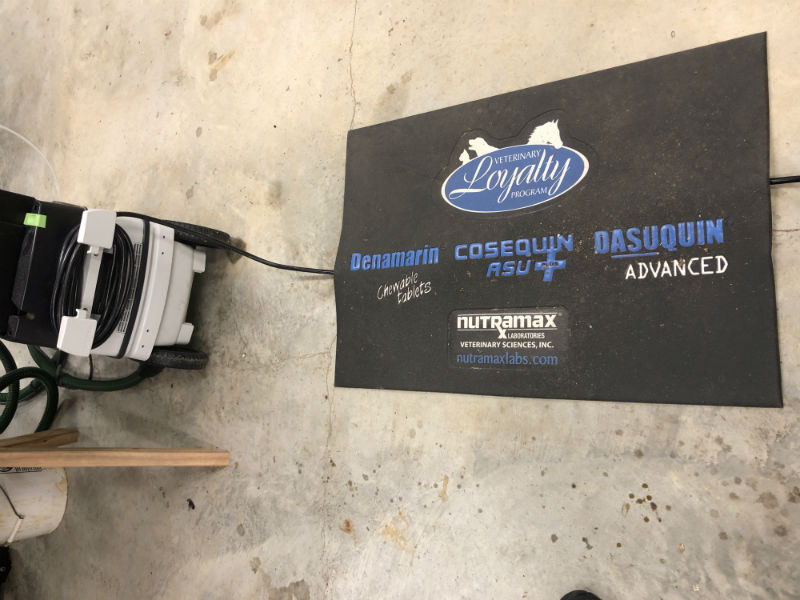 Cutoffs are a common trip hazard. I keep a few free 5-gallon buckets strategically located so that small blocks are not on the floor, but go directly into the container as they are generated. If that's inconvenient, I make a point to gather them up as soon as I'm at a stopping point. Any that are suitable for safe burning, I save in an old, clean garbage cart.
Too much rock music, combined with using fireworks and firearms without hearing protection has left me with tinnitus and hearing loss. I can't afford for that to get any worse, so I'm never far from a safety headset. In my shop, the worst offender is the 12″ blade on the radial arm saw. It's no problem when it's cutting, but when freewheeling it makes a scream that rivals a banshee. No human can stay in the room with it. Banshees would probably leave, too. That's why the muffs found a permanent home just above where one stands to operate the saw, which is convenient because the spot is centrally located and can be quickly accessed from any power tool.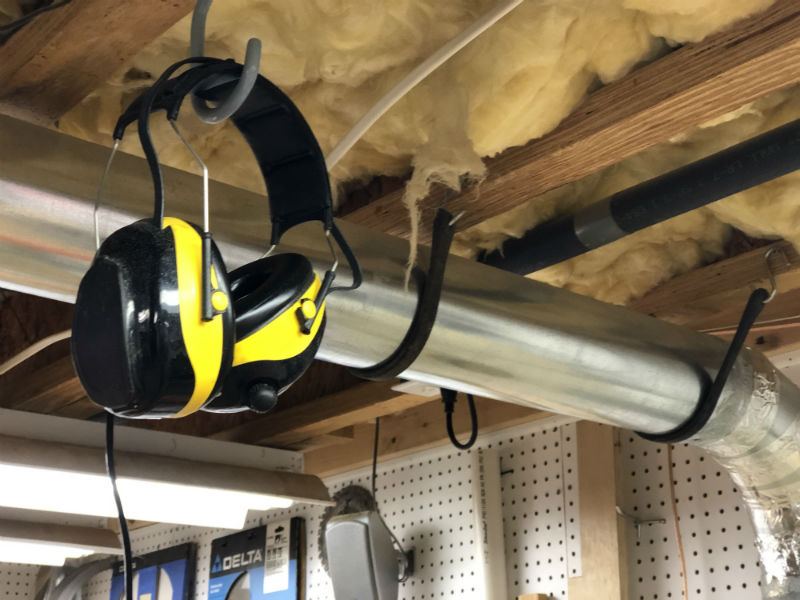 I wouldn't call myself a fanatic, but, I wear protection whenever I use any tool that makes much noise: sanders, big saws and hammers when hitting an anvil.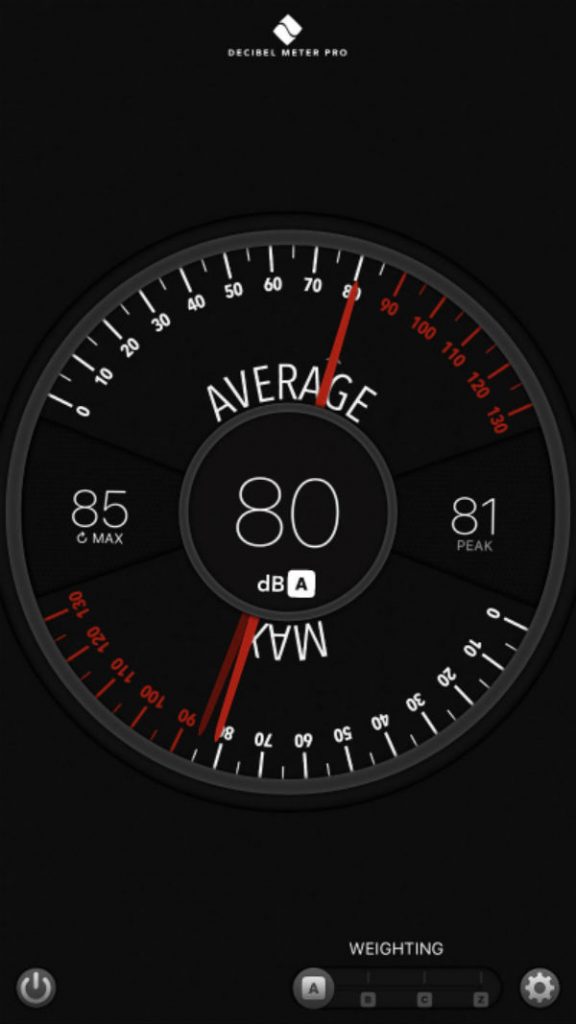 I'm writing this in an airport with a whining air conditioner, and I'm glad to have Bose noise-cancelling headphones in my laptop case. I frequently use them in the shop when I have mind-numbing work like sanding and I want to enhance the experience with music or a podcast. They will be handy on the plane later, too.
Some woodworkers might think of having two eyes as indicating that one is a spare. However, depth perception is impossible without stereoscopic vision, and the pirate look of a black patch over one eye is rather cliché. Besides, I despise pain. To avoid the pitfalls of eye injury, I keep prescription safety glasses next to the table saw, and over-the-counter eye protection next to the bench grinders. When the risk is scattershot, I reach for the face shield. I've had enough close calls that I don't pause when it's time to protect those corneas.
Oh, and one last thing. When you're on your way to the hardware store, wear your seat belt.
---
Jim Randolph is a veterinarian in Long Beach, Mississippi. His earlier careers as lawn mower, dairy farmer, automobile mechanic, microwave communications electronics instructor and journeyman carpenter all influence his approach to woodworking. His favorite projects are furniture built for his wife, Brenda, and for their children and grandchildren. His and Brenda's home, nicknamed Sticks-In-The-Mud, is built on pilings (sticks) near the wetlands (mud) on a bayou off Jourdan River. His shop is in the lower level of their home.Questions and comments on woodworking may be written below in the comments section. Questions about pet care should be directed to his blog on pet care, www.MyPetsDoctor.com. We regret that, because of high volume, not all inquiries can be answered personally.