On Monday, April 15th, we got a surprise visit from Anne Briggs (@anneofalltrades) along with several other well-known woodworkers including Adam Beasley (@lazyguydiy), Tamar Hannah (@3x3custom), Rick LaFaver (@thewoodworklife) and Huy Huynh (@alabamawoodworker).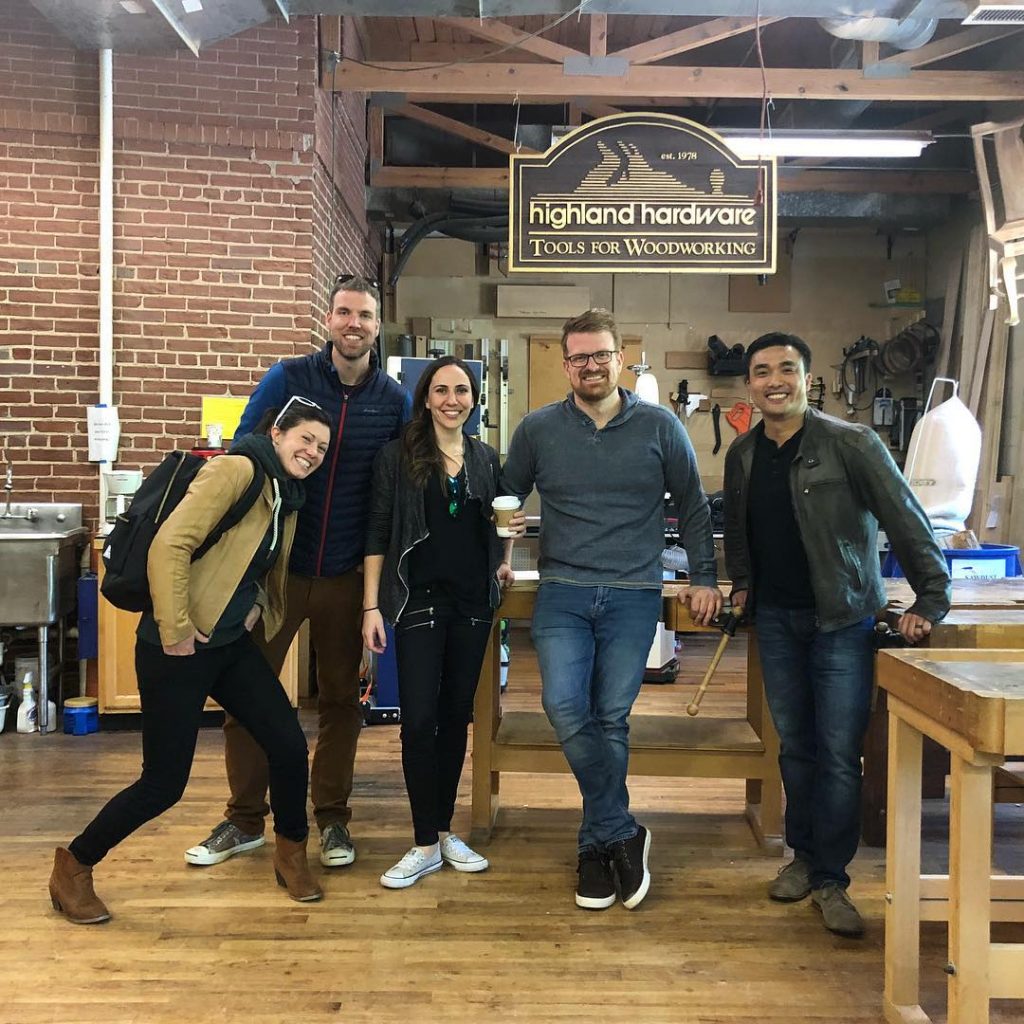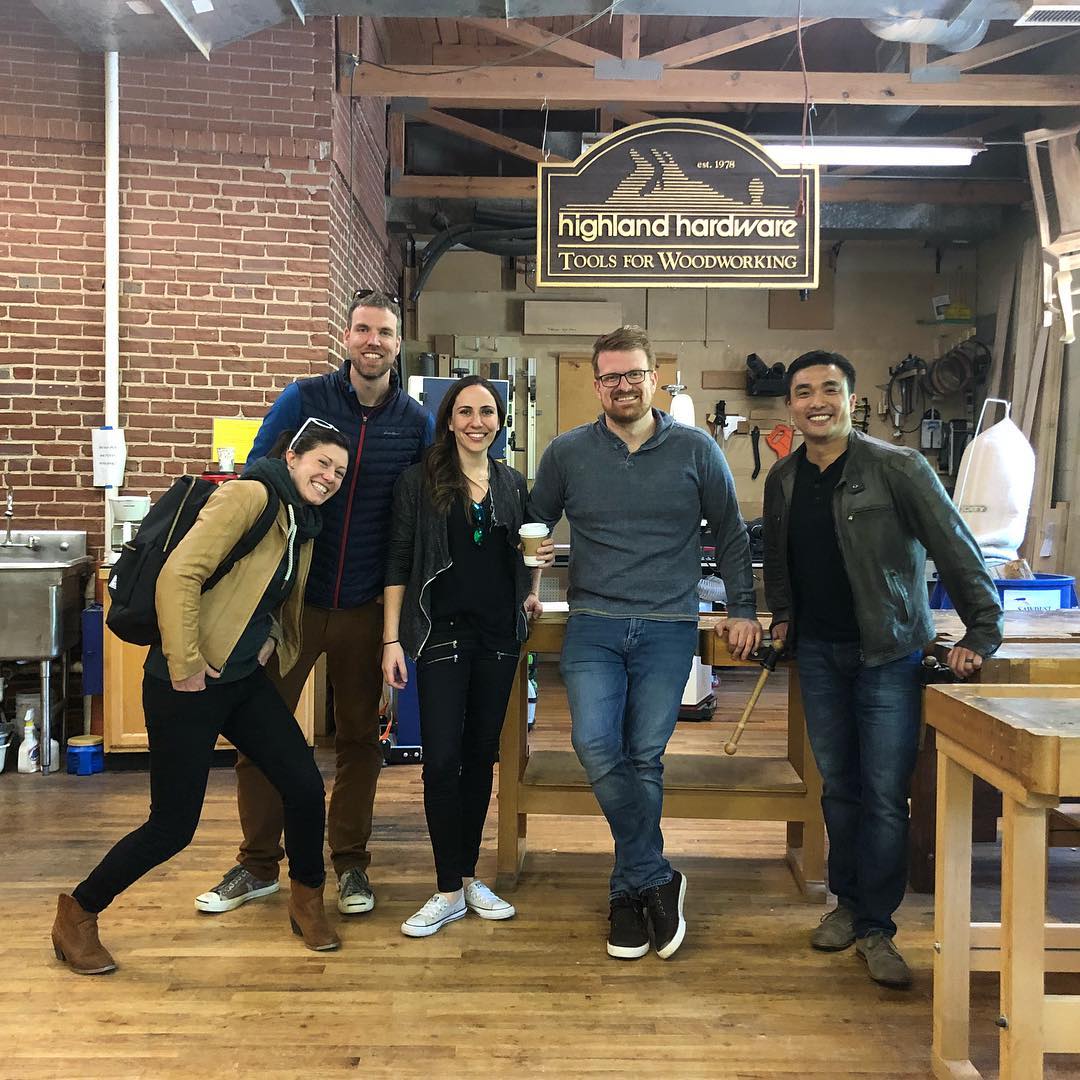 We first connected with Anne back at Handworks in Amana, Iowa in May of 2015 when she was helping out at the Sterling Tool Works booth. She then started our Women in Woodworking column for Wood News Online back in 2015, which created the foundation for future column authors Andrea Ramsay and Char Miller-King.
This was the first time Anne had visited our Atlanta store since she was in town for another meeting and she was excited to see where all of the tools that we ship out on a day to day basis actually come from.
Similar to Anne, a lot of our customers who shop with us online often try to include a stop at Highland when they are in town and if you're reading this, we invite you to do the same if you're ever in the neighborhood!