Mr. Organized likes to finish one thing before starting another.

Mr. Organized also likes to clean his entire shop between projects.
Mr. Organized's mother used to say, "You're old enough to know you can't always have everything you want."
When I was working on the grandkids' round picnic table, it took so long that I had many other things I had to do. It was a challenge, because the table and its parts took up so much room.

It also meant I had to work on other things while that was going on. There's always something that needs to be made or fixed. But, invariably, the tool you need is on the bench with the other project. Or the size drill bit is being used on that other project.

It's a recipe for frustration.

Right this minute I have some birdhouses I started years ago lying on the saw table, a stool I'm making for Brenda (like she needs another stool from me) sitting on the table saw outfeed table, the unfinished setup of my new Tormek T-8, and a Kapex that needs a stand.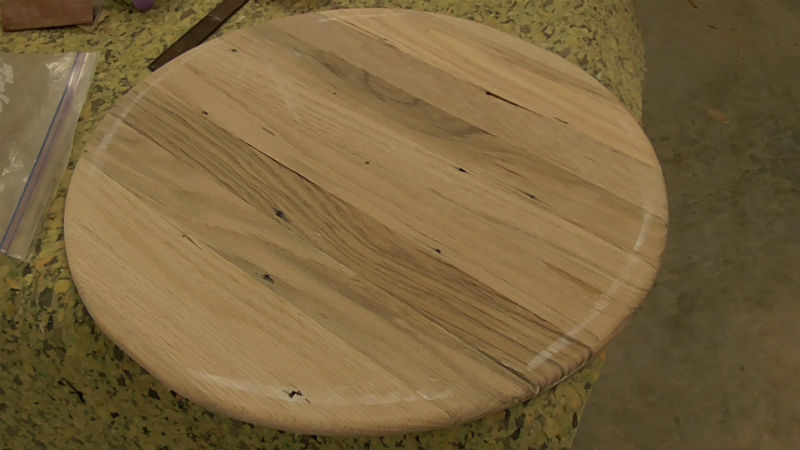 I'm not sounding much like Mr. Organized, am I?

What about you? Are you up for working on more than one project at a time?
---
Jim Randolph is a veterinarian in Long Beach, Mississippi. His earlier careers as lawn mower, dairy farmer, automobile mechanic, microwave communications electronics instructor and journeyman carpenter all influence his approach to woodworking. His favorite projects are furniture built for his wife, Brenda, and for their children and grandchildren. His and Brenda's home, nicknamed Sticks-In-The-Mud, is built on pilings (sticks) near the wetlands (mud) on a bayou off Jourdan River. His shop is in the lower level of their home.Questions and comments on woodworking may be written below in the comments section. Questions about pet care should be directed to his blog on pet care, www.MyPetsDoctor.com. We regret that, because of high volume, not all inquiries can be answered personally.