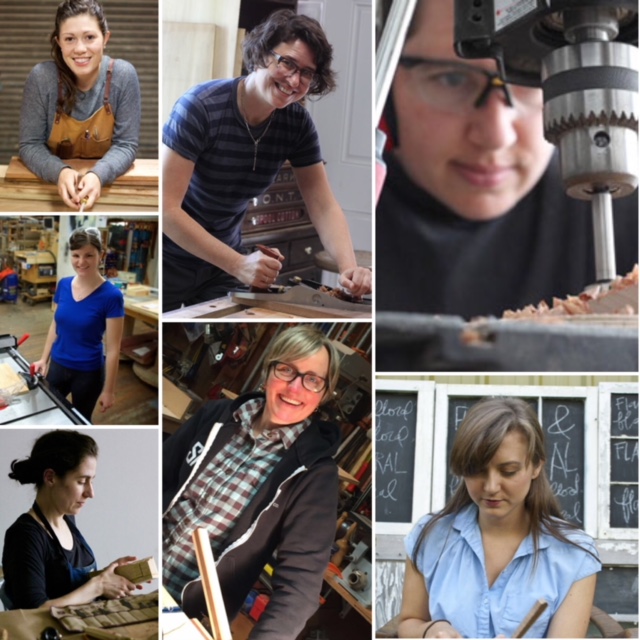 In honor of International Women's Day, we're sharing our Women in Woodworking Archives. This is a compilation of all of the past women we have featured in our Women in Woodworking column from Wood News Online, our monthly woodworking newsletter.
This column was started by Anne Briggs, also known as Anne of All Trades. She passed the column along to Andrea Ramsay who interviewed a variety of woodworkers all over the country who have been making their mark in the woodworking world.
We're excited to be restarting this column in our upcoming April 2019 issue of Wood News Online. If you or someone you know would like to be featured in this column, please email Molly Bagby at mbagby@highlandwodoworking.com.