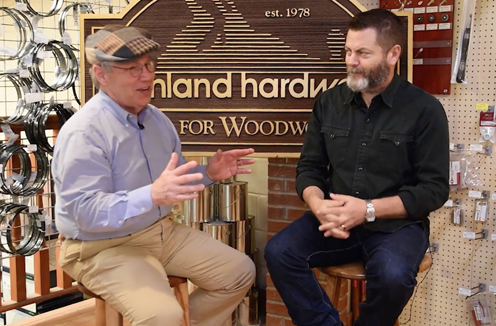 From Roy Underhill's saw mill home to Nick Offerman's LA workshop, Charles Brock has interviewed many woodworkers in between and told us dozens of fascinating stories in the 7 years he has been hosting The Highland Woodworker.
Now you can find any episode of The Highland Woodworker in our ALL NEW Highland Woodworker archives page! Or just re-watch the entire series from beginning to end, if you are in the mood.
Take a look and find your favorite episode in The Highland Woodworker Archives.