I have a large 1000 sqft shop full of tools and I am privileged to write a monthly tool review for Highland Woodworking so what tools could I possibly wish for? Well, there is always room for a new tool in the shop and there is always a 'need' for a new tool as well! So, I've picked my Top Ten tools for my holiday wish list:
Benchcrafted Planing Stop – This is a new item from Benchcrafted and I am always looking for better ways to hold boards on the bench while planning. This one has sharpened teeth that look like they will hold my boards without slipping.
Benchcrafted Glide Leg Vise – I've always used small cast iron vises but the long lever-arm in a leg vise's geometry provides a more powerful overall grip. I plan to have one of these on my bench in the near future.
Blue Spruce Toolworks Joiners Knife – I use a knife instead of a pencil to mark out my joinery to increase precision. You can't beat Blue Spruce for quality.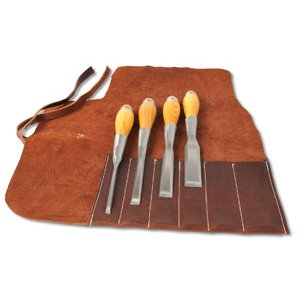 Barr Cabinet Maker's Chisel Set – If you haven't looked at Barr Quarton tools yet, you better take a look. These chisels are hand forged from A2 steel and I would love to have a set in my shop.
Auriou Rat Tail Rasp – I have a number of Auriou rasps and there is nothing like using a hand stitched rasp for nice clean cuts. I need a rat tail rasp for getting into those pesky curved areas.
Sterling Tool Works Roubo Curves Set – I already have a couple of Sterling Tool Works products (1:4 dovetail guide and plane setting hammer) and would love to add these french curves on steroids to my shop. Small french curves are fine for scaled drawings but these are the real things for laying out curves directly on a project.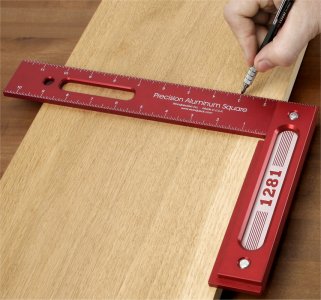 Woodpeckers 1281 Precision Woodworking Square – The name Woodpeckers is synonymous with the word quality. The number of Woodpeckers tools around my shop are too many to count. The better your measuring and marking tools the more accurate your layout.
Veritas Bench Hold Down – I am always pounding away on hold downs to keep boards snug on my bench. I like the idea of controlling the pressure I apply to a board and the clamping screw and large brass knob provide the perfect control. I already have one and wish I had more.
Veritas Beam Compass Heads – I seem to be always drilling a hole for a pencil on one end of a stick and putting a nail in the other to make a 'big' compass. I wish I had a set of these compass heads on a beam to make drawing a circle or arc a whole lot easier!
Using the Versatile Chisel with Jeff Miller (DVD) – Finally, anything by Jeff Miller is worth reading or watching. He is a master craftsman and both beginners and advanced woodworkers will learn something by watching his DVDs . This is a new DVD by Jeff and it will definitely be in my library in the near future.
Well, there's my top ten items for my wish list. I hope you all have a very happy and healthy holiday season.