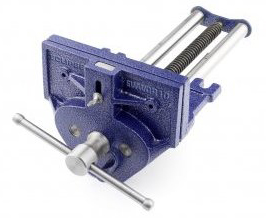 We recently featured an article by new contributor Justin Moon about the Eclipse Bench Vise, and Bench Vises in general.
Justin take a look at different options of bench vise and elaborates on the vise he chose for his own workshop, the Eclipse Quick Release Bench Vise. If you are new to woodworking and trying to decide which tools to purchase first, take a look at Justin's article:
The bench vise sees constant use throughout every stage of the process from dimensioning to finishing. It is difficult to name a tool that is used more often or one that has a greater impact on the efficiency of other tools in a hand tool shop than the vise.