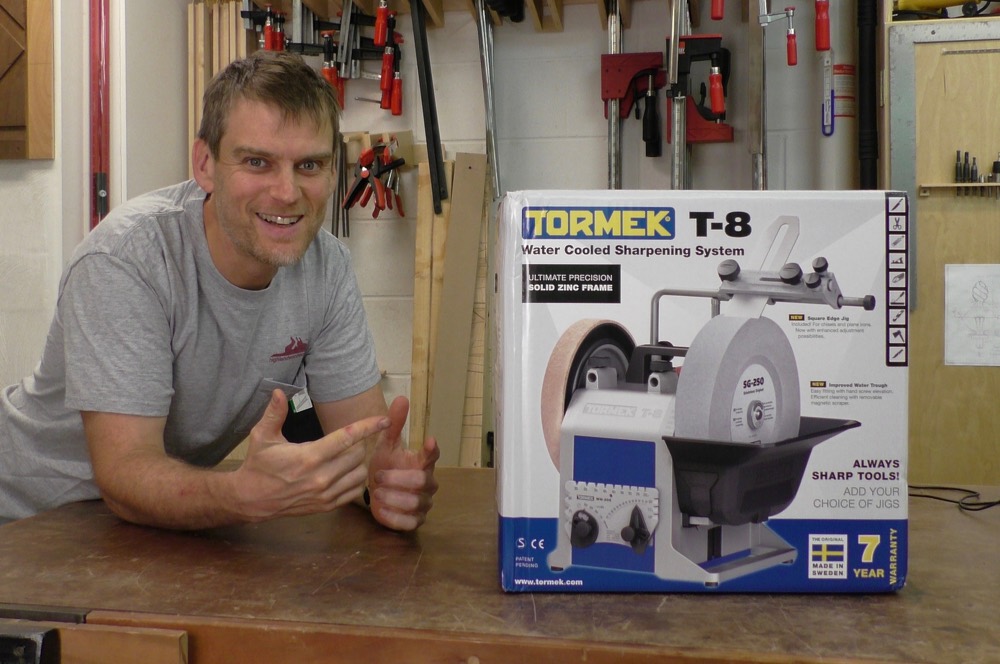 Do I look excited? You can see why! The brand new Tormek T-8 Sharpening System has arrived into my shop for a video review. I can't wait to unbox this machine and check it out!
Some of the new features include:
Fully cast zinc body – including better tolerances especially for the guide posts
New Water Trough – the water tray can easily come on/off and go up/down
Magnetic Scraper – a magnetic scraper for the water tray should keep everything operating smoothly!
Cambered Blades – the new straight jig, SE-77 can slightly camber blades now.
Check back soon for a full video review!