The new wall display in our retail store for showing off our ax inventory is now finished!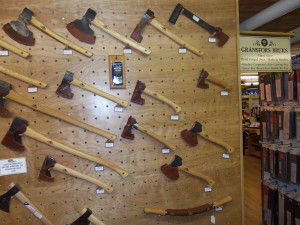 The grid pattern of holes lets us easily alter the position of the custom wooden dowel pegs to accommodate just about every size of ax we offer.
A handsome mitered box with dovetailed key splines and a sliding lid neatly stores extra pegs.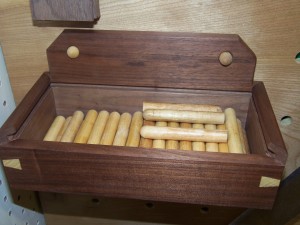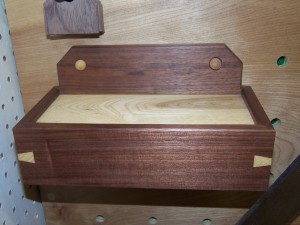 Next time you're in Atlanta, be sure to stop by and explore our offering of axes.
Hats off to Sam, our retail store manager for his ax display "vision"!