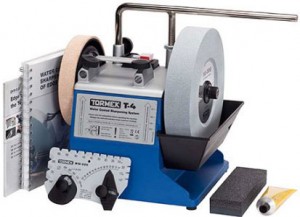 Tormek is giving away a T4 machine, with the winner to be announced next weekend and our readers have a chance to win it!
Here is the deal –
Follow Affinity Tool (@AffinityTool) and Stumpy Nubs (@StumpyNubs) on Twitter. Then subscribe to Stumpy's You Tube Channel and watch Stumpy's YouTube program on 2/7/15 (this Saturday).
Lastly, tweet this line: "I want Stumpy Nubs' Stuff ?#?Tormek? Giveaway"
If you do these things you will be entered into a drawing for a Free Tormek T4 giveaway!
The winner will be announced the weekend of February 14th.  There is no cost to enter the drawing.