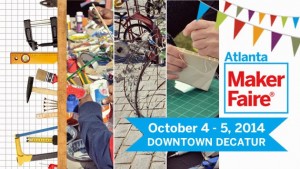 A "Maker Faire" in Atlanta happened a few weeks ago.  Maker events happen all over the globe and they help celebrate and promote the creative process. Long-time wood turner and Highland Woodworking customer, 
Mark Sillay
, was on hand turning tops and letting kids color them in with a marker.  Mark handed out our
Highland Woodworking catalogs
and jazzed the crowd showing the fun of woodturning as a "maker" hobby. Highland Woodworking was in attendance at the event at the request of the Decatur Makers since they wanted "working wood" to be represented.  You can find out more information about the Decatur Makers here: 
http://decaturmakers.org/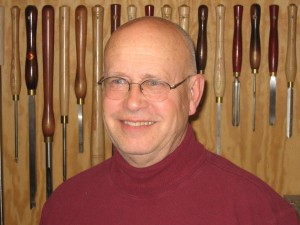 It was a great weather weekend for the outdoor event that spanned a large area of downtown Decatur.  It was estimated that over 25,000 folks came through the city of Decatur during the 2 days of the faire.  Mark said the kids had a grand time and he experienced a "first-time" event as a wood turner and demonstrator when he knelt down to help a 6 yr old girl put an eye hook onto an ornament that Mark had just turned. He was showing the turned ornament to her and apparently the fried dough she had just consumed did not sit well in her stomach and she "tossed" the dough as they say, just missing Mark by inches.  Mark has decided he now has another reason to wear a face mask shield at demonstrations. He has also found a new use for wood shavings!
Other than the one upset tummy, the weekend was a good time for all.
Here is some more information on the Atlanta event: http://makerfaireatl.com/