It is always exciting to reach the final day of a class, because usually it means your project is done (or almost done) and you have a piece to take home and show everyone what you've been working on for the past week! This was no different for the students from the 'Build a Continuous Arm Windsor Chair' class with Peter Galbert last week.
Here is the progress they made throughout the week: Day 1, Days 2-4, Day 5, Day 6
Here are some pictures from the last day (Day 7) of the class: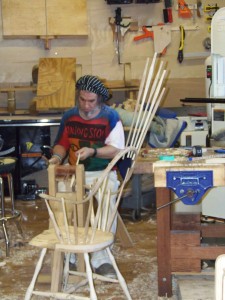 With the bow back drilled to accept the spindles, the bow and spindles assembly gets closer the final stage of completion: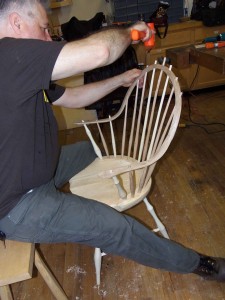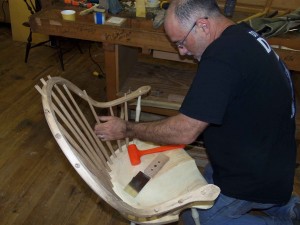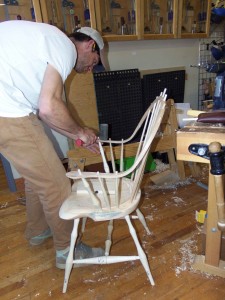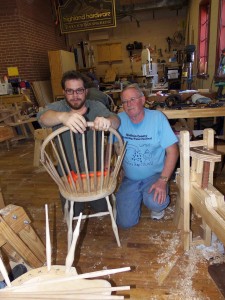 Thanks to Mark Czarnota for the following 3 pictures of the final projects!