Today we are dedicating #FollowFriday to woodworker, Greg Pennington, who we recently featured in our Show Us Your Shop column in the January 2014 issue of Wood News Online. You may know Greg if you have taken any windsor chair building classes with Peter Galbert or Curtis Buchanan, both of whom he assists. When he isn't assisting, you can find Greg teaching his own classes out of his timber frame workshop in Hendersonville, TN.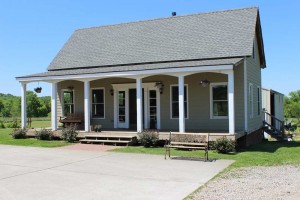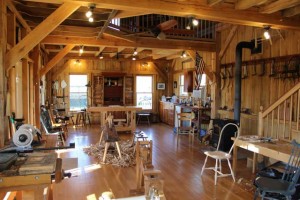 Greg built his timber frame workshop in 2009, making it into an old fashioned barn raising event with the help of several friends and volunteers. You can read more about the actual barn raising event on his blog with Part 1 and Part 2.
Greg specializes in building windsor chairs and other period furniture, and uses hand tools as much as he can. The only power tools he has in his workshop are a lathe and bandsaw, and believes "that hand tools bring you closer to your work and really connect you to what comes from your heart." Below are some of the windsor chairs that he has built: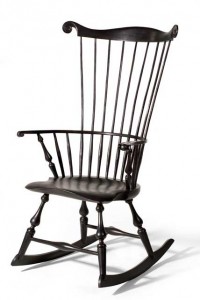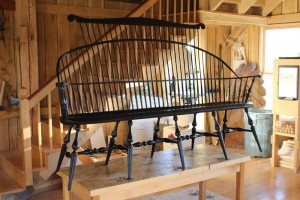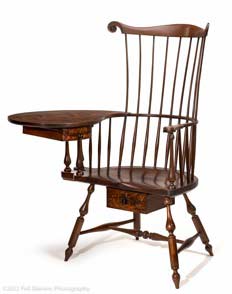 You can find out more about Greg and his projects by visiting his website at www.penningtonwindsorchairs.com. You can also read his blog at greg-aroundtheshop.blogspot.com.
———————————————————————————————————————————————————————————————–Fridays on the Highland Woodworking Blog are dedicated to #FollowFriday, where we use this space to further highlight a woodworker or turner who we have featured in our monthly e-publications Wood News and The Highland Woodturner. Would you like for your shop to appear in our publications? We invite you to SEND US PHOTOS of your woodworking along with captions and a brief history and description of your woodworking (Email photos at 800×600 resolution.) Receive a $50 store credit redeemable towards merchandise if we show your shop in a future issue.