For the past few weeks, our bloggers have been hard at work in their woodworking shops. Not only are they working on their gifts for friends and family this holiday season, but they have also been working on their 2013 Holiday Woodworking Tool Wish Lists. In case you are still working on yours (or haven't even started), here are a few of our own wish lists. And don't forget to make your own woodworking wish list on our website by CLICKING HERE.
Today we've got Highland Woodturner contributor, Curtis Turner's wish list: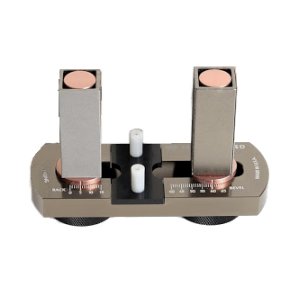 I met Peter Galbert at Woodworking in America earlier this year.  I asked him to demonstrate the Drawsharp while sharpening a Lie-Nielsen Toolworks drawknife. Peter's ingenious device makes it much easier (and safer) to sharpen a drawknife.  Peter Galbert is a well-known Windsor chair maker that has years of experience using and sharpening drawknives, and he was able to work with folks at Benchcraft to make this jig.  So it was no surprise to see that it was well made. The Drawsharp uses the back edge of the drawknife as a guide to sharpen the cutting edge. This jig uses diamond and silicon carbide abrasives. The jig has two sides – one for honing the bevel side of the drawknife, the other for honing the back side of the drawknife. The jig is packed in a metal tin with instructions and additional abrasives.
I like using faceplates for face grain turning. I find they are simple and inexpensive options for securing work to the lathe. The faceplates are precision CNC milled from lightweight aluminum. Their light weight belies their strength. Each faceplate has a plate that is 1/2″ thick and includes 8 screw holes for screws up to #14 (slightly smaller than 1/4″). The plates are black anodized and laser etched with the size and thread for easy identification. The mounting hub has set screws so you can lock it to your lathe spindle and run your lathe in reverse without the plate coming off. I have several Easy Wood Tool Faceplates for my large lathe but could use a few for my mini lathe.
This LED lamp looks like it would be perfect for my shop. The magnet base would allow me to move it from a lathe to the bandsaw or drill press easily. I am sure I could come up with a few more creative uses. And no power cord! Instead, it runs on 3 LR-44 batteries (which are included along with 3 spares).
Starrett Combination Square – 12 inch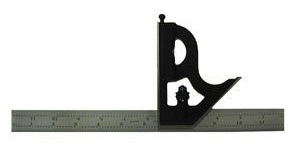 I really enjoy using my Starrett 6" square and the 12″ would be a great addition to my collection. It has a nice heft and inspires confidence in the tool. I know that sounds silly but it's one of the tools that when you pick it up you can feel how well it's made. Starrett is well known for producing high quality tools. Expensive? Yes it is, but over a lifetime, the enjoyment and confidence makes it a good buy.  This square has a hardened and tempered satin chrome blades, that are graduated in 64ths & 32nds on one side, and 16ths & 8ths on the other.
I have enjoyed using this lapping plate over the last year while demonstrating at Lie-Nielsen Hand Tool Events. I have found that it will lap sharpening stones quickly. The lapping plate is hand-certified to a flatness of ±0.0005″ across its surface. Which means that each time I lap a stone I am achieving an incredibility flat surface. My current DMT dia-flat (old school) yellow dot matrix plate is in its senior years after 8 years of hard labor. I think the Dia-Flat will be the perfect replacement. The plate is quite large and heavy coming in at 4 ¼"x 10" and a whopping 4 lbs.