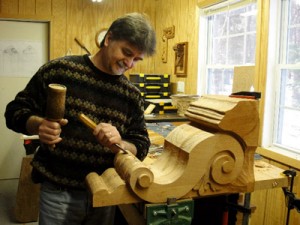 On today's #FollowFriday we are featuring Erno Szentgyorgyi whose Show Us Your Woodcarving column appeared in our October 2013 issue of Wood News.
Erno has been a lifelong artist using many different mediums to create his art over the years. He began as a painter specializing in watercolor and oil paints, and then 25 years ago he learned the craft of wood carving, which he specialized in at a technical school in Europe. At this school he got to practice the many different styles of wood carving including baroque, renaissance, and biedermeier.
Erno now has his own business that he started in 1996, which specializes in special custom hand carved pieces and unique architectural elements. His mission as an artist is that he is "committed to creating unique projects, each new carving displays a fresh design while maintaining a suitability to its purpose."
Some of his pieces are pictures below: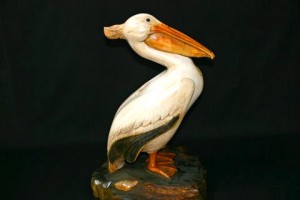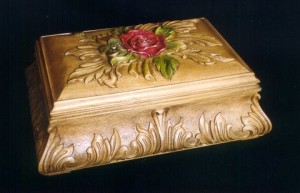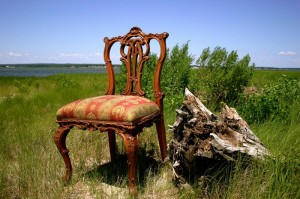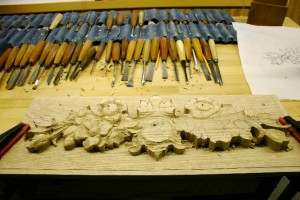 To learn more about Erno and his work you can visit his website at: www.eurodesignscarving.com. You can also email him any questions or comments by clicking HERE.
———————————————————————————————————————————————————————————————–Fridays on the Highland Woodworking Blog are dedicated to #FollowFriday, where we use this space to further highlight a woodworker or turner who we have featured in our monthly e-publications Wood News and The Highland Woodturner. Would you like for your shop to appear in our publications? We invite you to SEND US PHOTOS of your woodworking along with captions and a brief history and description of your woodworking (Email photos at 800×600 resolution.) Receive a $50 store credit redeemable towards merchandise if we show your shop in a future issue.