I'm always on the lookout for the "perfect" surface to help hold my sharpening stones, so they don't have a mind of their own and walk around on me. A couple of years ago I made the Lie-Nielsen sharpening guide, which you can see at any of our events, and whose plans are available online. I love how it encompasses both the holding of stones as well as the stops for four or five angles most used in our sharpening. Occasionally, I'm using a stone that's too large to work with this guide, so that is when I usually start looking.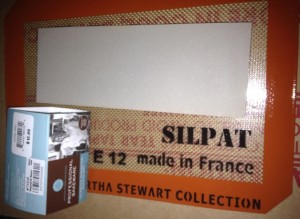 I was out doing a bit of shopping with the family this last weekend, and it just so happened I found something that looked to be the answer (and ultimately worked great, after giving it a try). It is a cooking mat made from silicone. I was picking up something else, when I accidentally touched the mat. My eyes opened wide and I immediately knew it was going to follow me home for some trials. This mat is 8 1/4" x 11 3/4", which they call 1/4 sheet in the cooking world and if needed, they had another twice this size. This one felt as if nothing could possibly slip on it.
I don't know yet how long the "tack" will stay, but the mat was reasonable at $12.99, and a 10% coupon made it even sweeter. I'm expecting this material to last at least a year or two, and if it does, I'll be a happy sharpener. Cleans up extremely easy, no matter how much swarf and stone material has gotten onto it, with just a splash of water and a paper towel.
I hope to see some of you at our upcoming events, listed on the Lie-Nielsen website.
Feel free to contact me at lee@lie-nielsen.com if you have any questions, or if you have suggestions for future articles you would like to see.
Click to see Highland Woodworking's entire selection of Lie-Nielsen hand tools.
---
Lee Laird has enjoyed woodworking for over 20 years. He is retired from the U.S.P.S. and works for Lie-Nielsen Toolworks as a show staff member, demonstrating tools and training customers.