Howdy Woodworkers,
This year, Highland Woodworking is proud to sponsor The Wood Whisperer's charity build. Marc Spagnuolo and a whole host of woodworkers around the country are building rocking horses for a great cause: Woodworkers Fighting Cancer. And even better, you can combine this build for a great cause with a great gift you can give for the holidays!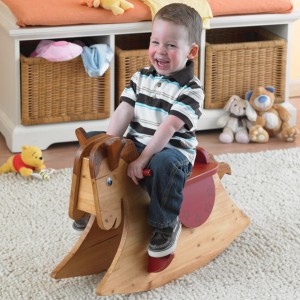 Highland Woodworking, The Wood Whisperer and a number of other businesses and individuals will be donating to the cause for every woodworker who completes one of the rocking horses. The deadline for building the rocking horse is Monday, November 14th, so this weekend would be a great time for you to get started. The downloadable plan for the rocking horse is free and linked from The Wood Whisperer website, and Marc has posted a couple videos he made while putting the project together. You can view them here: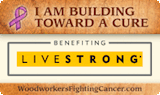 Building the Rocking Horse Part 1 Video
Building the Rocking Horse Part 2 Video
Time to "Move 'em Out", as the cowboys say. Let's get building for this great cause!