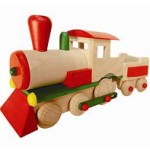 Wow, we are almost halfway through August – when did that happen? If you are wondering where the summer went, and trying to think of some fun activities to do with your kids or grandkids in these last weeks of the season, here's a great option: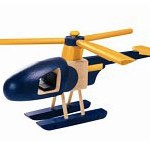 Woodman Concept Toy Kits for kids include all the items you'll need to build a colorful toy from start to finish, including pre-cut beech wood pieces, safe-for-kids acrylic paints, brushes, a kid-sized hammer, and the glue you'll need to put it all together. The great project options include a farm set, a locomotive, a helicopter, two different airplanes (including a fighter jet!), a safari jeep, a quad rider and a sail boat.
Teach your kids some great woodworking skills this summer and build some toys they will have a good time playing with afterwards – check out these toy kits today!