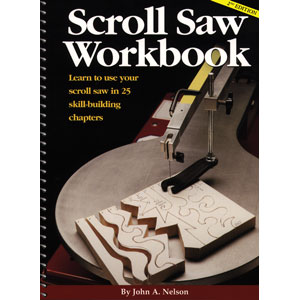 Once you know your way around the basics of using a scroll saw, you can get some great inspiration from a large selection of scroll saw pattern books, many of which are available at Highland. The book that Ben recommends most highly for beginners in the video below is The Scroll Saw Workbook, which builds your skills chapter by chapter. I think for the craft of scroll sawing, the best way to learn is by doing it. If you can make shapes that interest you, that will inspire you to return to the workshop again and again to keep improving your skills.
And without further ado, the final video of this 5 day series on Scrollsaws, with Ben Arthur. We hope you've enjoyed watching!
This is a five day series of videos. To start at Day 1, click here. To see the previous post, click here.