Today was the first day of our 4-day visit to the Lie-Nielsen Toolworks factory in Warren, Maine. We started with a hands-on sharpening demonstration and tutorial. Our instructor Deneb presented a simple method for basic blade sharpening and then patiently helped us through the steps. The method is shown in this video (hopefully embedded below!), featured on Lie-Nielsen's Youtube channel (along with many other helpful woodworking videos!)
http://www.youtube.com/watch?v=yzeAsX-09o4
Next Conor gave us a tour of the factory, and we got a close-up look at the individuals who are producing the quality tools at Lie-Nielsen. It was amazing to meet Lynn, the woman who polishes the handle of every 102 block plane that leaves the factory – so many of the steps are done by hand, and it is obvious that a lot of care and attention is put into the production of each tool.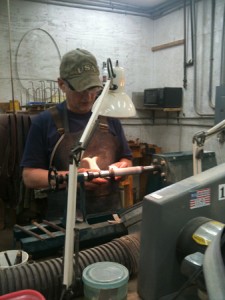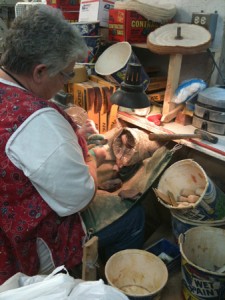 After lunch, we sat down with Tom Lie-Nielsen to talk about the history of the company and his general philosophies when it comes to making and selling tools. And after that we got to spend some time doing what we came here for: playing with tools!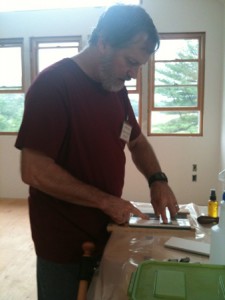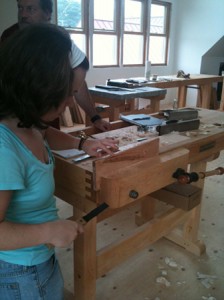 It's been a fun day – can't wait for tomorrow!