In a recent Turning the Corner column, writer and woodturner Temple Blackwood detailed the turning process for creating a mouthpiece for a Hardy Tinfoil Phonograph. The process Temple used for turning the replicas was interesting enough to stand alone as its own article, but we had even more questions when we were done about the machinery the mouthpiece was used on. See below for more information about the Hardy Tinfoil Phonograph, sent in by Temple's client, Lee from Virginia. Thank you Lee for the follow up!
"The Tinfoil Phonograph that I have is a "Hardy". I have included below a page from "Tinfoil Phonographs" by Rene Rondeau who is the world expert on this subject. The example I have is a reproduction commissioned by the late Ray Phillips who was a big phonograph collector.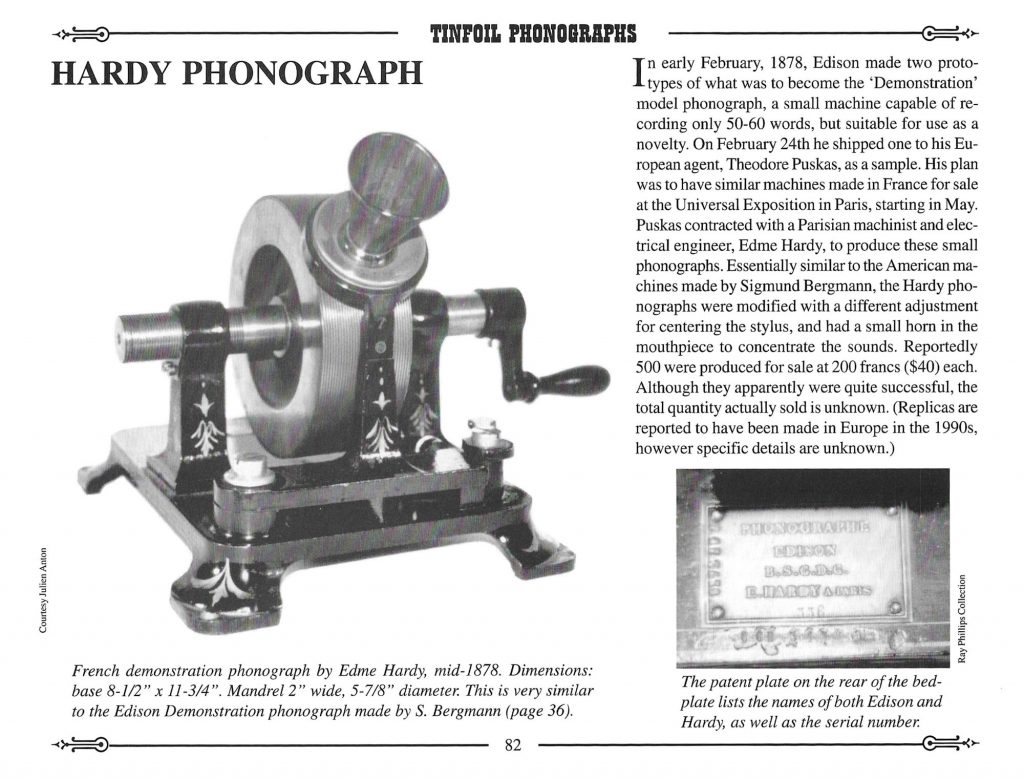 You can find some interesting footage on YouTube of the Ray Phillips Hardy Tinfoil Phonograph (the one featured in the woodturning column). And I am including a few more photos below.
I also made a Tinfoil Phonograph out of junk about eleven years ago, that you can also see on YouTube. I have learned a lot since making this crude device."