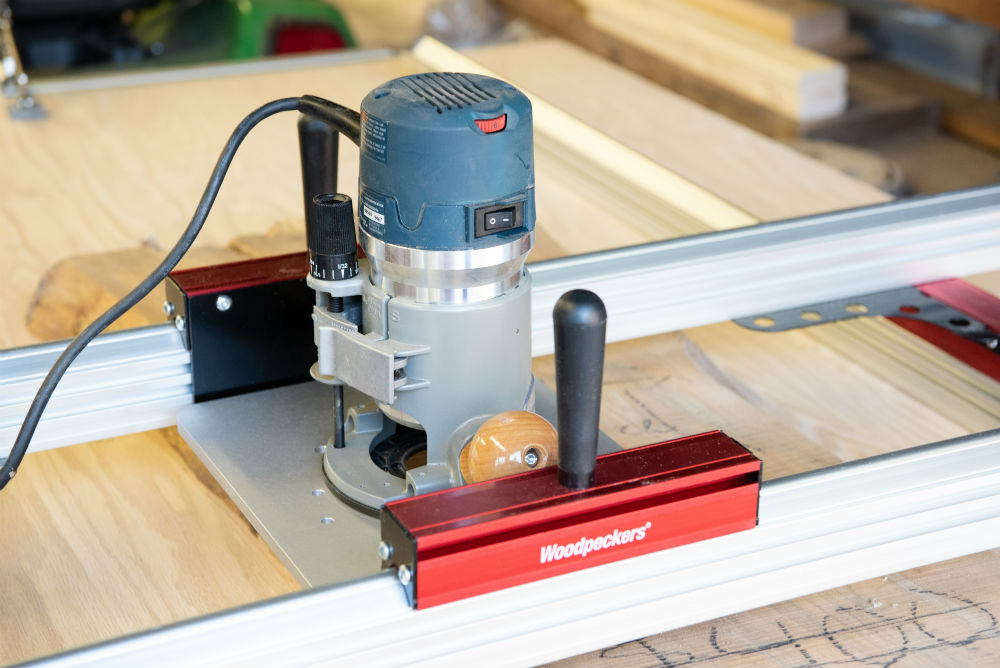 In the February 2019 issue of Wood News, Norm Reid gave us a first look at the new Woodpeckers Slab Flattening Mill.
If you enjoy making natural edge furniture, you'll want to learn more about the Woodpeckers Slab Flattening Mill. Norm Reid was one of the first people to get one and discusses its setup and benefits in this first look.
In the past, I've flattened slabs by running them through my 16-inch planer and finishing them with hand planes. But some of the best slabs are wider than my planer can accommodate. While I can still finish larger slabs by hand, I was excited when Woodpeckers announced their Slab Flattening Mill and I was quick to put in my order for one.
Click here to read more of Norm's review
Learn more about the Woodpeckers Slab Flattening Mill